The Kargil war was such a battle imposed on India by Pakistan, in which even though India won the war, but it had to pay a big price. In this war fought for two months, 527 brave sons of India were martyred and more than 1300 were injured. This battle was one of the toughest battles in the world for Indian soldiers due to the stealthy capture of high altitude areas and steep climbs of the enemies. But in front of the courage and valor of Indian soldiers, Pakistani infiltrators were seen running away by pressing their tail.
Was given the responsibility of capturing Tololing
Major Padmapani Acharya was one of the Indian soldiers of the 2 Rajputana Rifles who were sent to capture Tololing. Major Padmapani Acharya was ordered on 28 June 1999 as a company commander to take control of the enemy from Tololing. But Pakistani intruders had laid mines there and were equipped with state-of-the-art weapons.
Major Padmapani continued to grow even after consuming bullets of enemies
Major Padmapani got many bullets from the enemies but he continued to move forward in his mission and by driving the enemies from there, he captured that post. Major Padmapani, however, was martyred as soon as he completed this mission due to the bullets being badly injured by the enemies.
Was told to the father – tell the story of Mahabharata to the daughter
A few days before the fight, he wrote a letter to his father saying that 'fight is the honor of a lifetime'. In the same letter, Major Padmapani requested his father to tell a story from the Mahabharata to his daughter Charu, who could never see her father again. But at the age of 20, she also wants to join the army.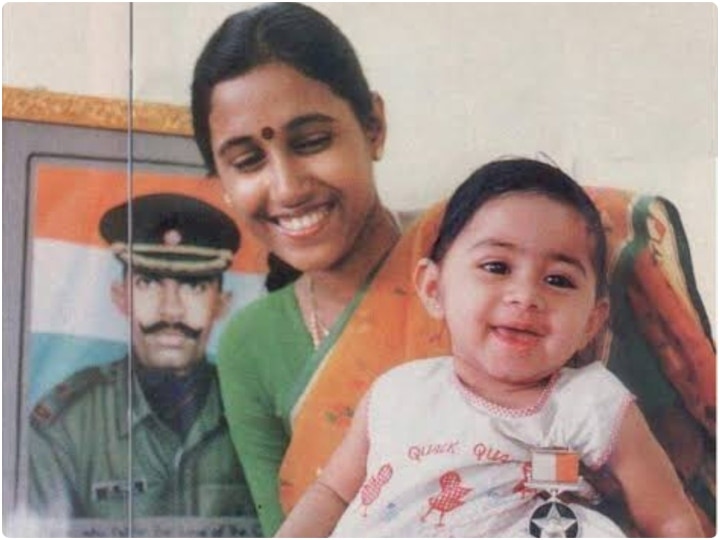 Born on June 21 in 1968 in Hyderabad, Padmapani, a brave son of India, joined the Army in 1993 after graduating from Osmania University. After training in Madras, he got a commission in the Rajputana Rifles. They got married in 1996 and as soon as he was about to become a father, this Kargil war had started.